Just finish watching Edge of Darkness in GSC 1 Utama moment ago and this week I'm gonna watch 4 movie continuously until Thursday.. Hurray, now that's what I call life..
Monday - Green Zone
Tuesday - Under the Mountain
Wednesday - Edge of Darkness (that's today post)
Thursday - Solomon Kane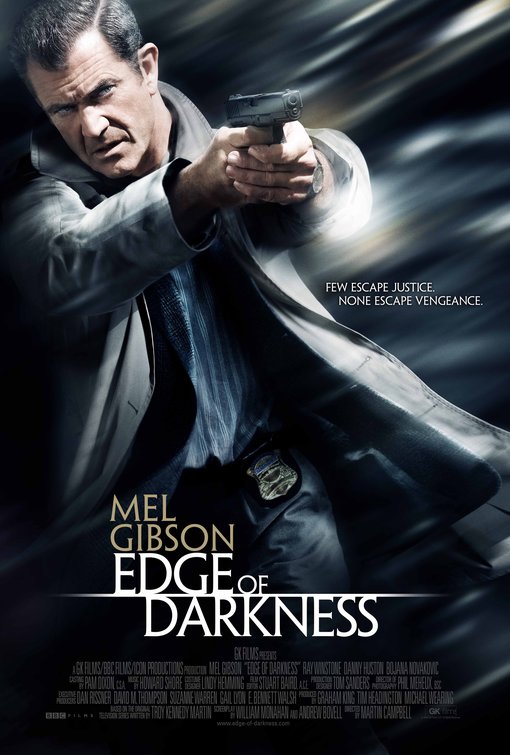 Since I've watched Solomon Kane, I might be giving it out to my friend to catch it, or should I have a mini contest here in my blog? :p

Anyway the synopsis of the movie is (

note this is

NOT

spoiler

) Thomas Craven's (Mel Gibson) daughter Emma Craven was kill one evening in front of their house. While others suspect Thomas was the main target and the case is classified as mistaken identity but Thomas thinks otherwise.

So the movie is all about investigation, on what actually happen, why, and who. Don't be mistaken that this is not really those hot pursuit as you might thought after looking at the poster.. It is more of investigation with interesting murder scene in between..
I find the show quite laggy as it have quite a number of scene which doesn't really related or bond to other part of the movie.. Not much of a twist in it too..
I think it should be around 2/5 star of my preference..