Got an invitation from MiG to the exclusive screening of 3 peas in a pod in TGV Sunway Pyramid last week along side with the director Michelle Chong, the cast, and various local artist. The movie feature new comer Jae Liew from Singapore, Calvin Chen from Taiwan boy band Fahrenheit and former U-Kiss member Alex Lee Eusebio.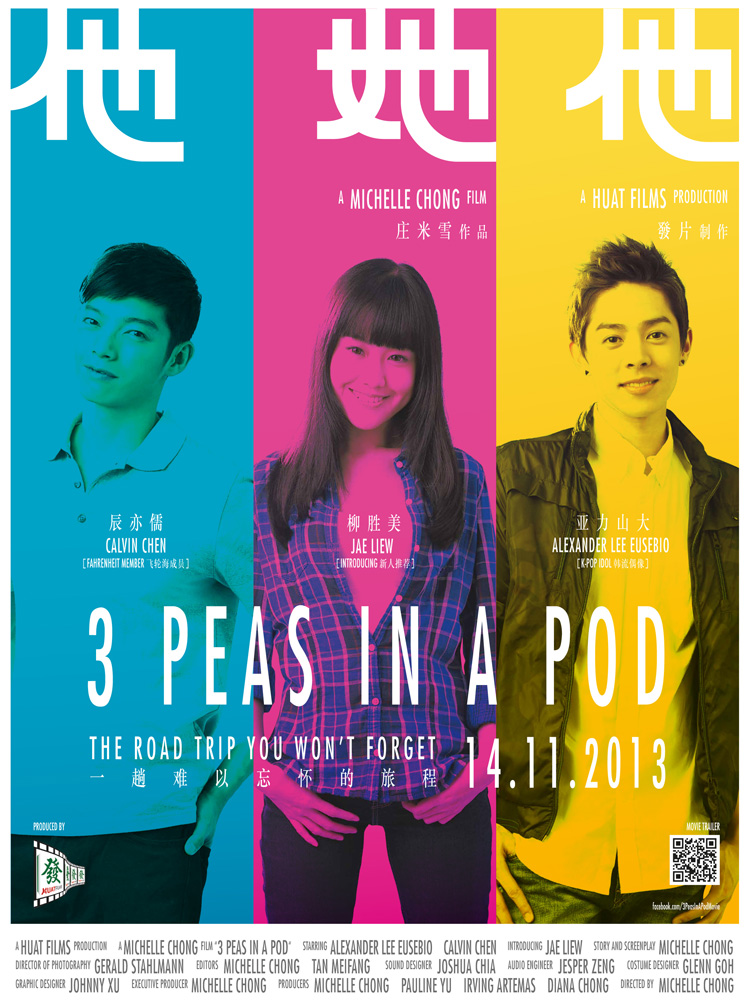 The plot evolved around 3 university student who became close friend throughout their study period and was bond by love and admire among one another. Upon receiving their final result they plan to go backpacking in a luxury manner somehow to get to know each other before bidding farewell. The scene was filmed in Victoria and South Australia on their trip but sadly there weren't too many impressive scenery that make me go WOW, but no doubt the director did attempt to not just bring out the scene but personally I think she did a pretty decent job in bringing the character to live and added a twist to the plot that make it interesting.
I don't know how to describe further more about the plot without giving spoiler so I will just say 3 peas in a pod is a triangle love with a twist. With its momentum picking up over time, it is kinda draggy too at the same time. It took quite a while to develop the 3 character and it would be great if there were more time spent on making more interesting plot and scene.
With the growing interest of backpacking and working holiday, the director seize the opportunity and make a film with a theme out of it. It does inspire youngster in making small step, leaving their comfort zone to go venture and explore the world. Several different perspective of life was introduced in the movie as well. I would say it is a great movie to watch over the weekend.
Rate: 3/5