Manage to catch the premiere screening of Non-Stop, all thank to Janice Yeap (
http://janiceyeap.blogspot.com/
) who manage to score invite from ChurpChurp / Nuffnang for their #NNPremiereScreening #churpremiere night at TGV 1 Utama.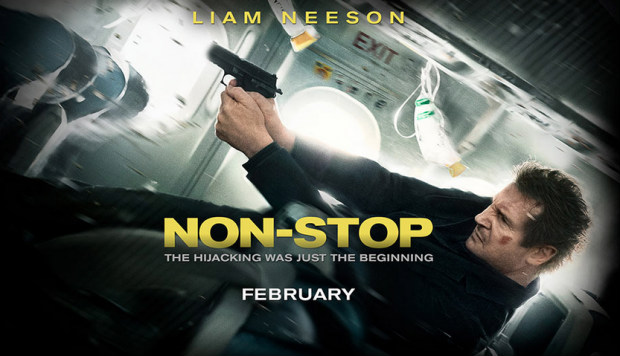 Non-Stop star Liam Neeson, like you don't already know, is one of my must watch in my long list of 2014 wanted list. From its trailer the scene of the incident took place kinda remind me of flightplan and rather have a main similarity which include searching of a particular person in the plane.
What started off with draggy introduction, started to get its gear moving when an Air Marshal receive a text message from an unknown individual on a secure network, threatening to kill a person every 20 minute if the marshal doesn't transfer 150 million to a specific account.
Searching for the mysterious individual is what kept the audience suspended, and not forgetting the reason behind all the action. Sadly like every typical ending part of what seems to be a promising movie, the reason behind all the effort seems pretty weak to me. No doubt I enjoyed overall of the movie, just that I was hoping for a better and stronger reason for the 'hijack'.
Rate: 3.5/5