It was yet another Foodirector hangout session with the Bloggers and this time round we headed to a newly open burger joint around Subang Jaya area named Big Hug. It is located directly in the middle of Subang Square but if you're not familiar with that area, you can still easily spot the venue with the see through concept all around the restaurant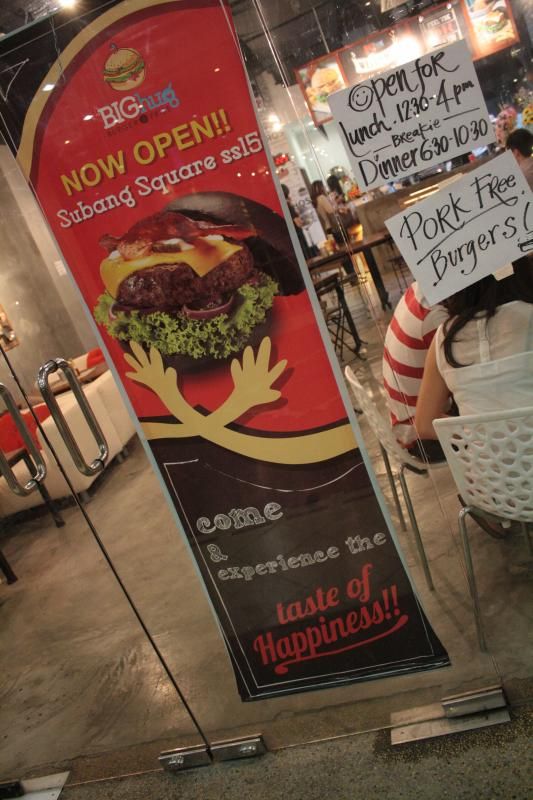 Background
Upon entering Big Hug, you will never miss the sight where a superb big bear is sitting there on the couch to greet you. As eye catch as it is, the surrounding is also very well decorated with props for visitor to put on and for photography session. The brightly lighted up dining area had a pretty neat but comfortable space overall.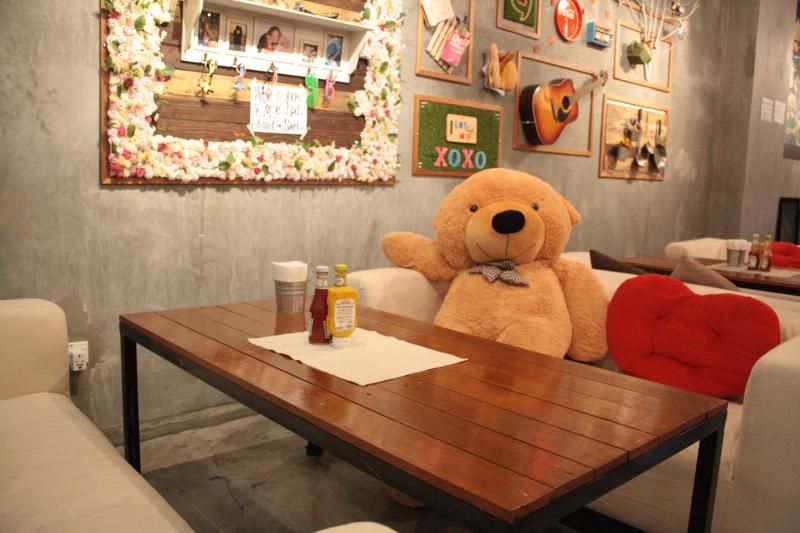 The concept behind Big Hug is simply, to share the love and passion on both art and food to its customer. Thus the overall decorations are mostly done the DIY method giving that extra love touch to drool things up. From the wall decoration to food presentation everything has to be in the right order before a customer walks in.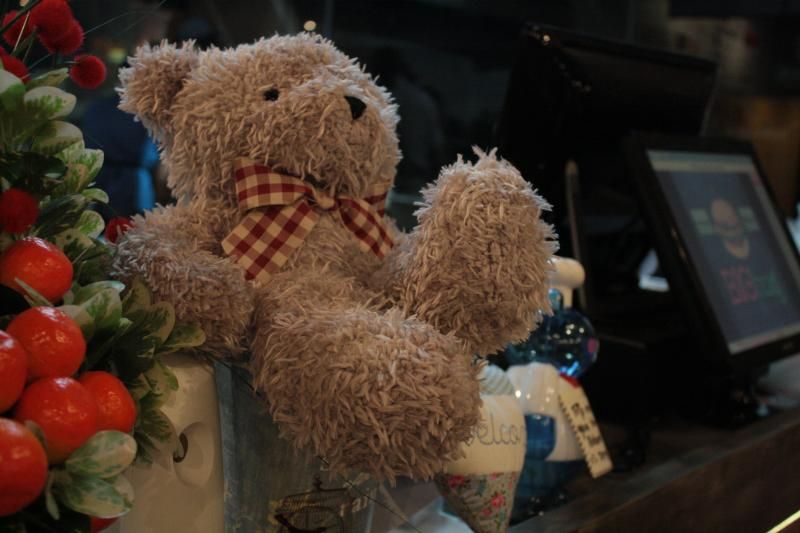 Big Hug practice open concept kitchen whereby the moment you stepped in, you will also be greeted with aromatic burgers. Some might not quite like it cause these aroma will cling on even after leaving that place, but I am fine with that.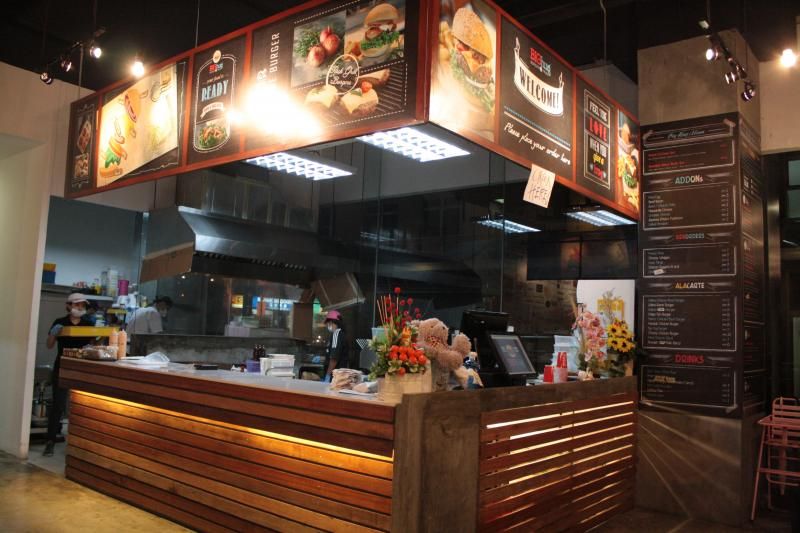 I do notice that Big Hug do serves more variant of chicken instead of beef burger, and on top of that they do have a few fish burger to choose from too. Upon placing your order, you might need to wait for a while as the chef will need some time to prepare the burgers. Fret not, cause while waiting you can actually dig in to some snack that is available near the self service beverage station.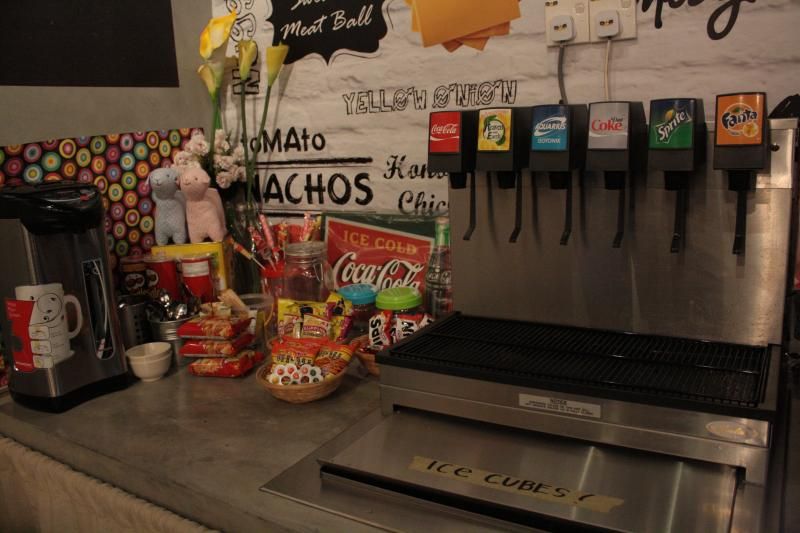 The ingredient used are freshly picked and prepared daily to ensure that you get nothing but freshness in every bite. According to Aidelle, everything from patty to bun to even sauce are all home made everyday. For time being, every session they cater up to 200 burgers / bun only and if they are sold out you might need to come back the next session / day. You can opt for either the sesame bun, wholemeal bun or charcoal bun. Unfinished food will not be wasted too as it would be donated to orphanage.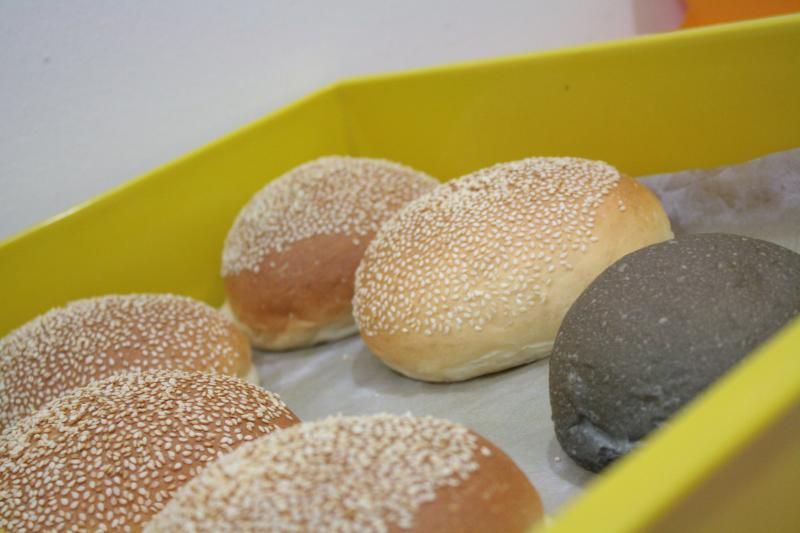 Here are the type of inhouse made sauce that you could get here at Big Hug namely Mayo, Mint Mayo, Seafood Mayo, Nacho Mayo, Garlic Aioli, Pink Lady (
inspired by the daughter of Aidelle who loves pink so much
), and Monster Mayo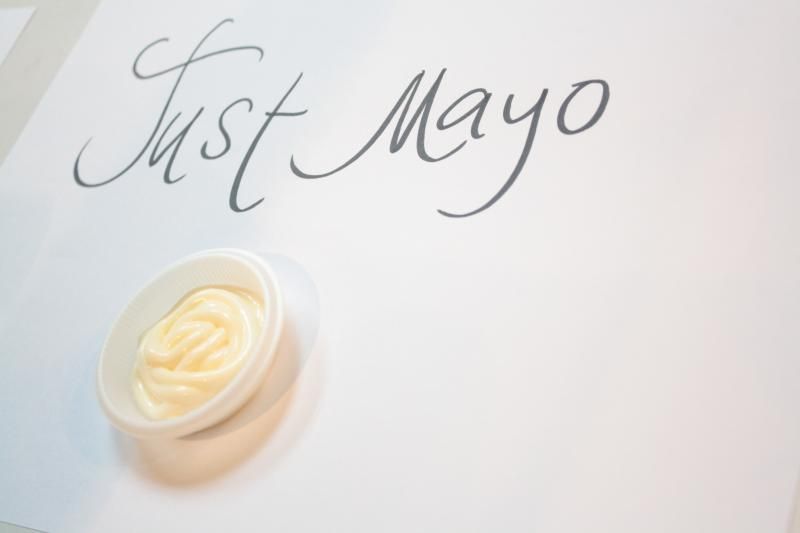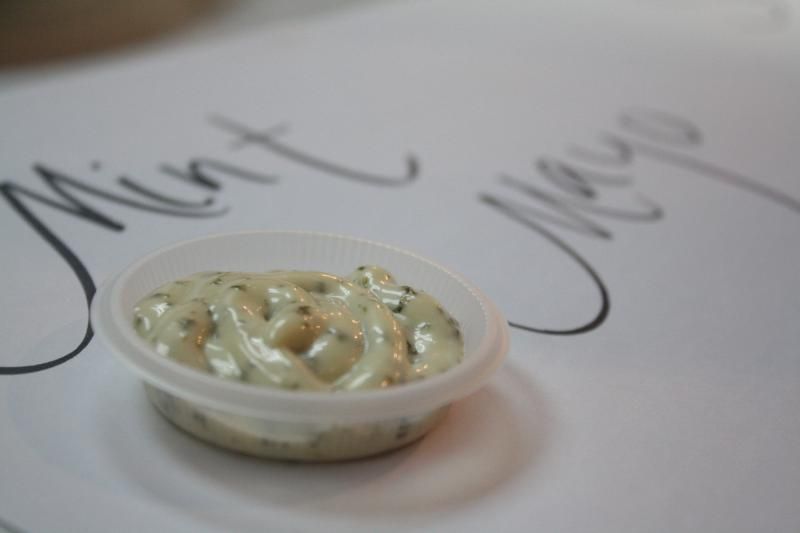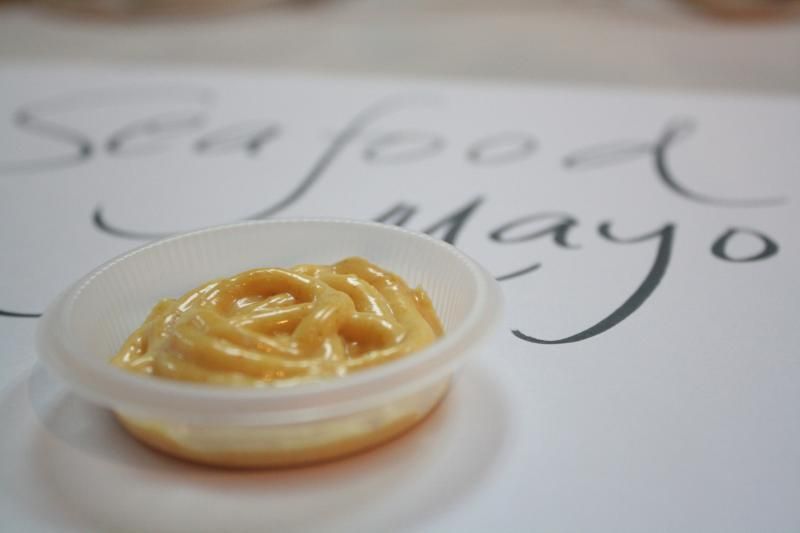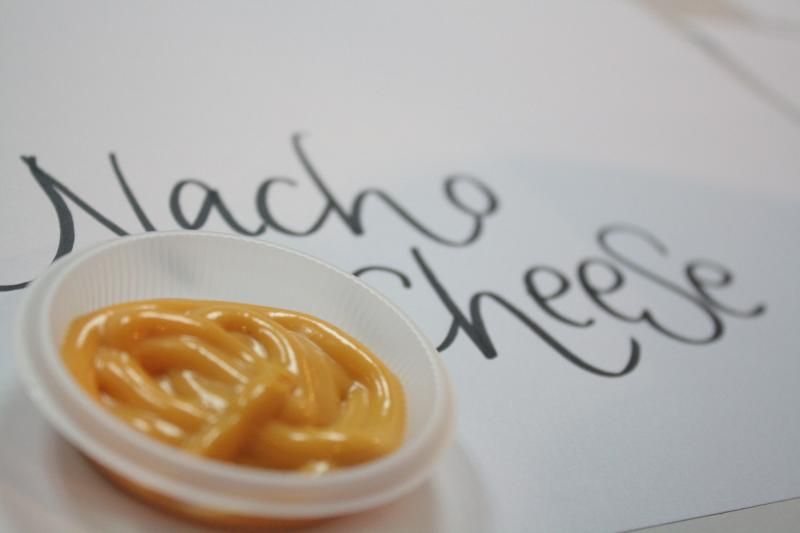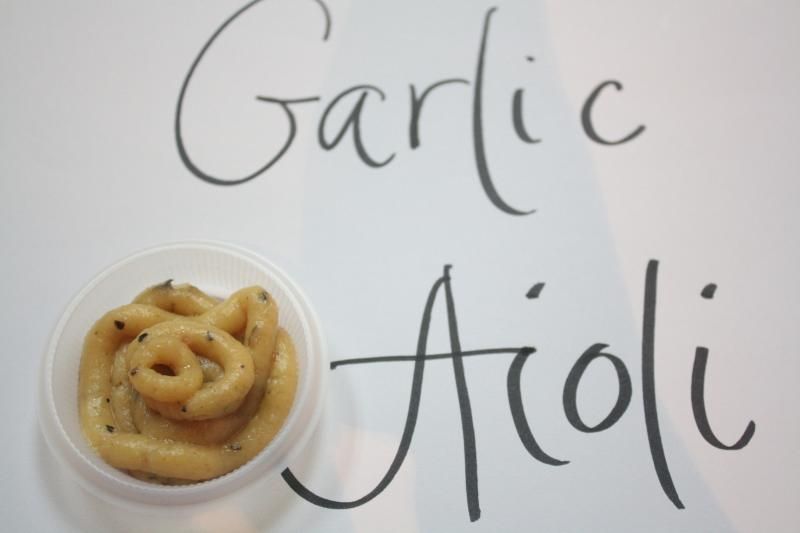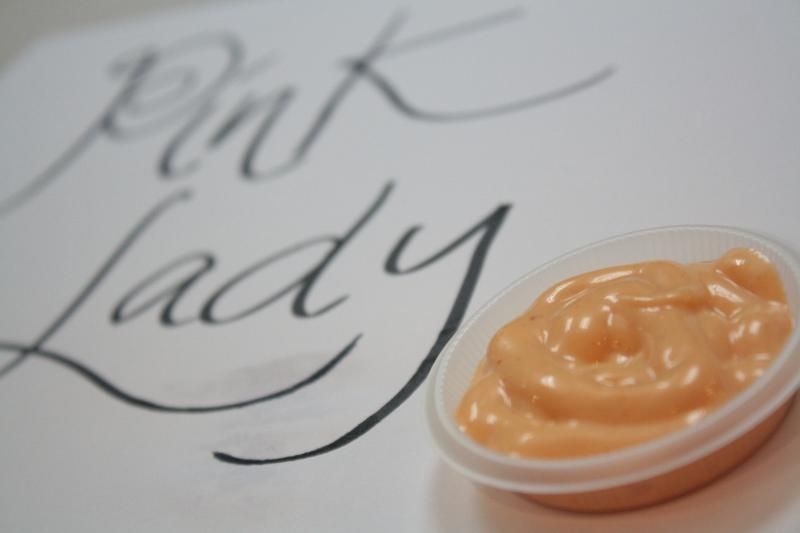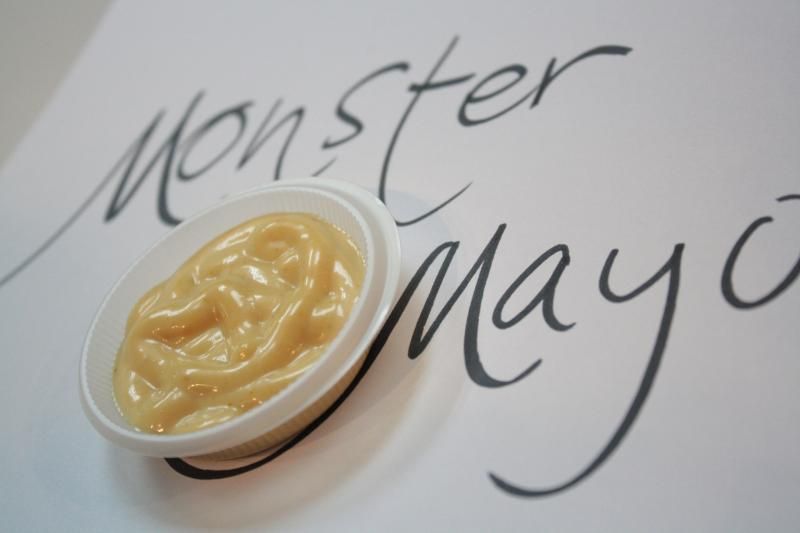 The Food
To begin with, let's take a look at its side order, Onion Ring, Cheesy Wedges, Fries, and Swedish Meatballs.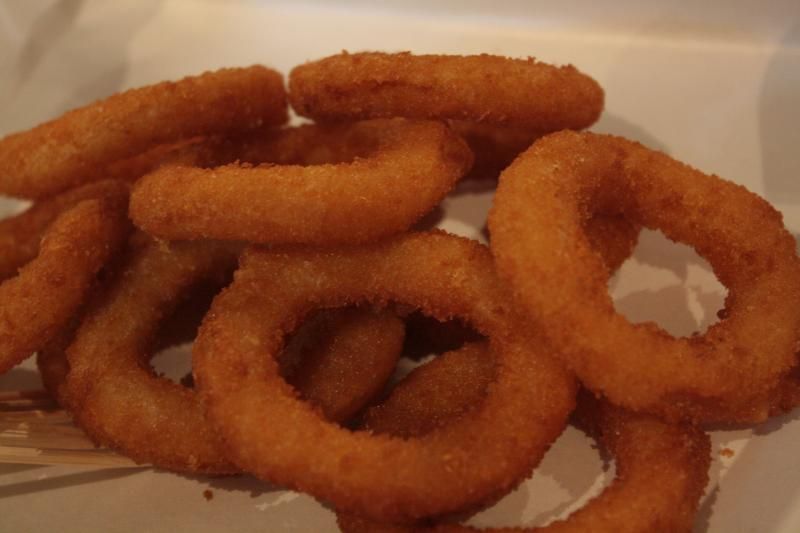 Onion Ring - RM6
The Onion Ring was pretty good with all crispy crunch on the skin and had the taste of onion the way I like it, but the down side of it is that it is slightly greasy.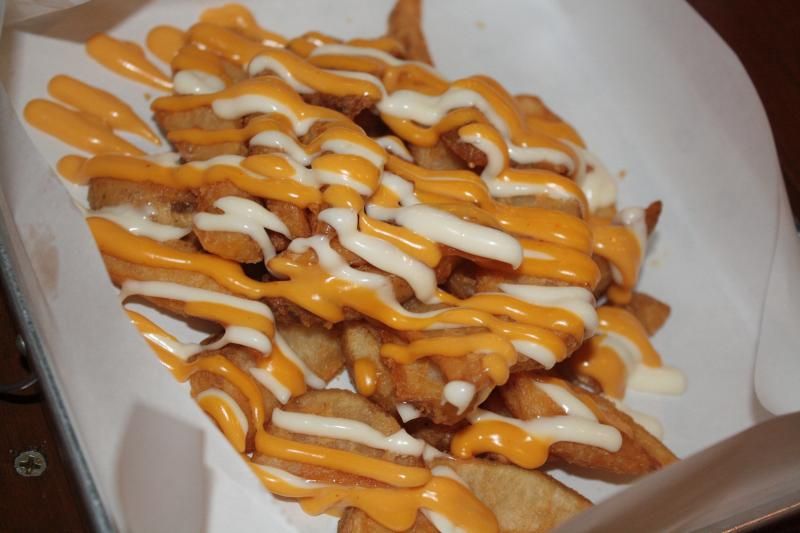 Cheese Wedges - RM7
I believe with a presentation like this, one would think of KFC cheesy wedges, and yeap they taste pretty much alike. The thing I like about is where the side / thickness is just right and doesn't have the 'frozen' part on the inner part of the golden brown skin.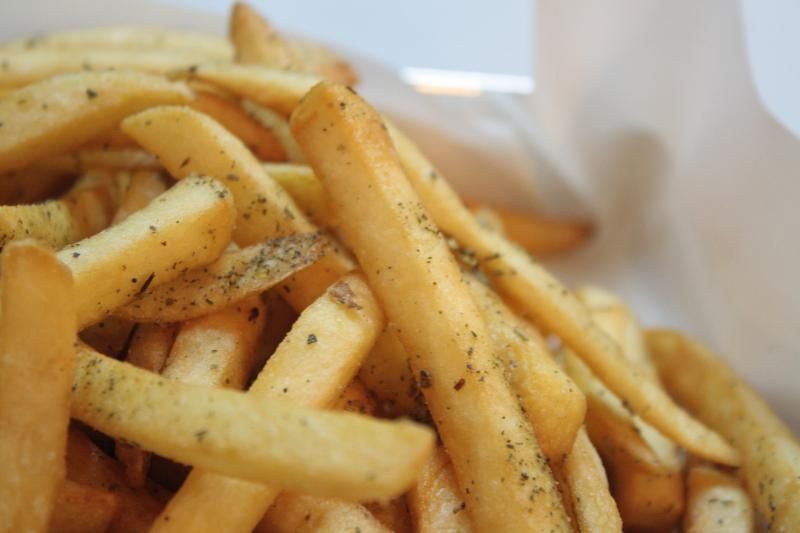 Fries - RM7
The fries here are lightly salted with the aim of educating its customer to take less salt for health purpose. It was instead seasoned with some herb to bring out some aroma to the bite. Since I grew up in an environment where my grandma control my salt consumption, I am perfectly find with it and love the aromatic herbs. If you however think it has no taste, you may asked for some additional salt from the counter.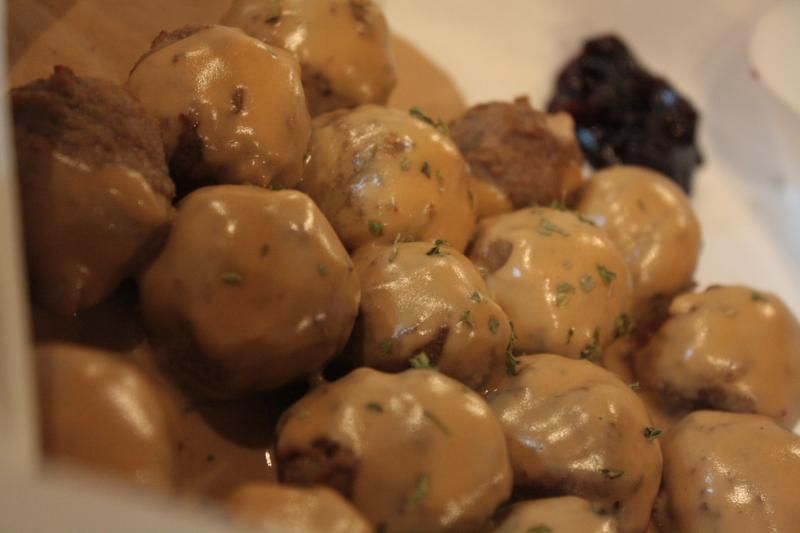 Swedish Meatball - RM16
I can't take beef so I have no comment for this, but here are some claim from other foodie there that night.
The meatballs were really tender and soft, unlike what you get in Ikea. Furthermore, it wasn't even greasy! The sauce was light, but creamy and flavourful. Delightful! Not to mention, its priced similar to Ikea's meatballs. Highly recommended, 8.7/10. - Pandatuna
The sauce is great and many would definitely compare this to those of IKEA café. Except the Big Hug takes pride in the high quality jam. - Foodeverywhere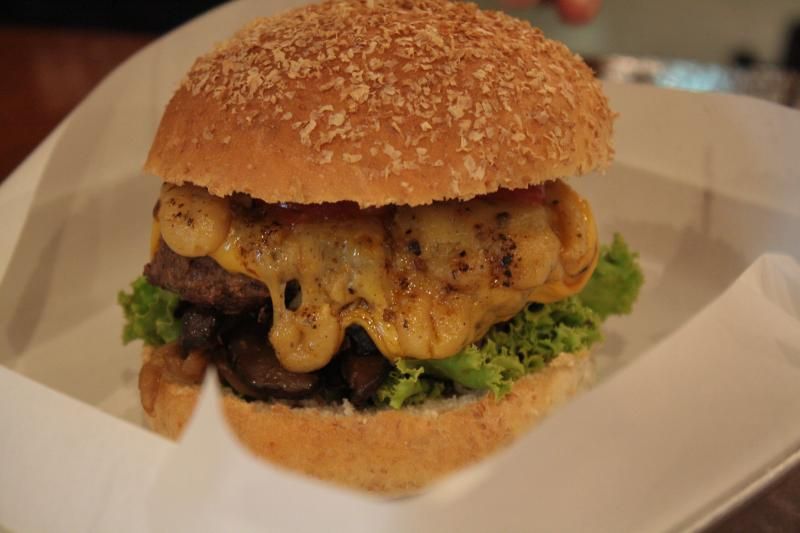 Mario's Beef Burger - RM15
Mario's Beef Burger - Stacked in between wholemeal bun are leaf lettuce, beef patty, caramelized onion , shitake mushroom and topped with melted cheese.
Located at Subang Square Corporate, much more spacious and friendly service , its a new burger joint. the large teddy bear is the shop icon i tried the honolulu hawaii chicken burger and mario beef burger both were juicy beef patty here is special because it is welldone on the outside but rare on the inside - Su Yee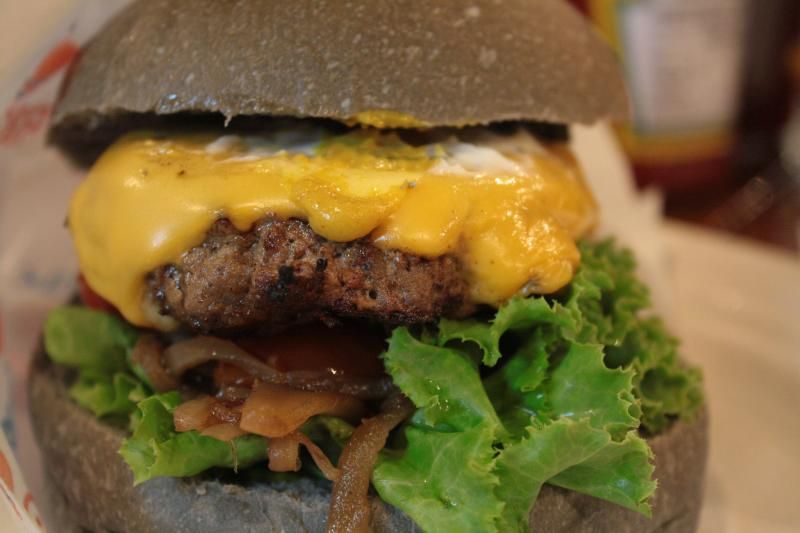 Grilled Beef - RM12
Grilled Beef - Consist of leaf lettuce, caramelized onion, grilled beef patty, and cheese stuffed into charcoal bun.
The patty is found to be juicier than the Mario beef, but not as juicy as I like it to be and the topping is somehow similar to the former except the shitake is taken out. The cheese and sauce taste normal along with the charcoal bun. - Cindy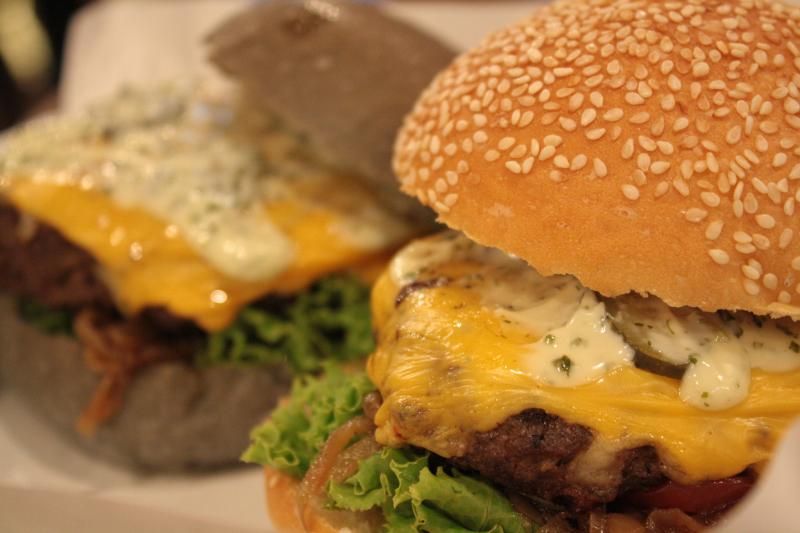 Grilled Lamb (Sesame Bun) - RM14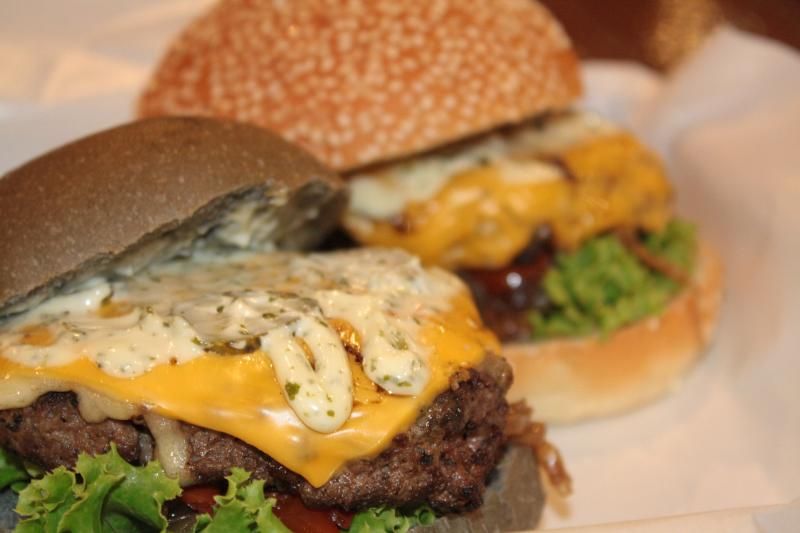 Grilled Lamb (Charcoal Bun) - RM14
Grilled Lamb - include grilled lamb, roasted cherry tomato, caramelized onions, mozzarella cheese, cheddar cheese, gherkins, leaf lettuce topped with mayo dressing. I personally didn't quite enjoy the lamb burger simply because I'm not a lamb eater as there's always this heavy presence of lamb taste / smell.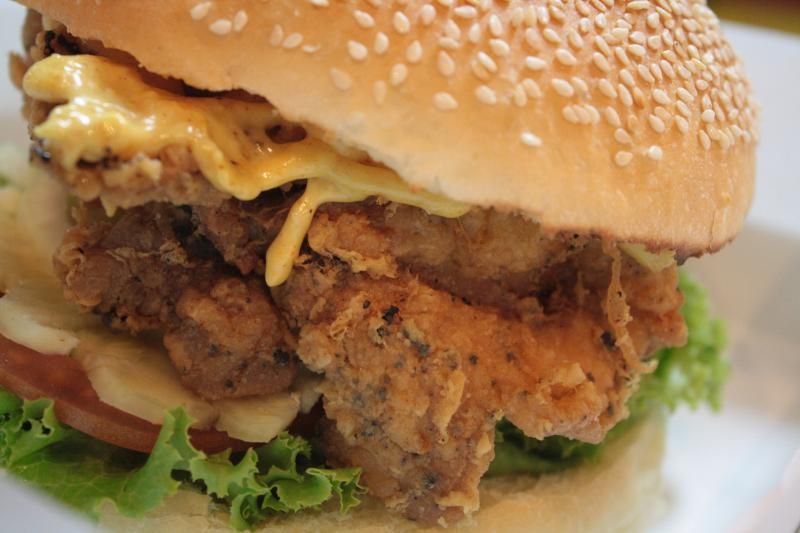 Big Hug - RM17
Big Hug - The signature item from this restaurant where it is made of 190-220g of crispy chicken chop, cheddar cheese, tomato slices, onion rings, pineapple slices, secret sauce and leaf lettuce. It has all the goodness in terms of taste in it and the herbs used to season the chicken does stand out and was flavorful. The overall taste of big hug was good and every other ingredient went along well together under the sesame bun. Big Hug is a very huge burger that is good to serves up to 3-4 pax.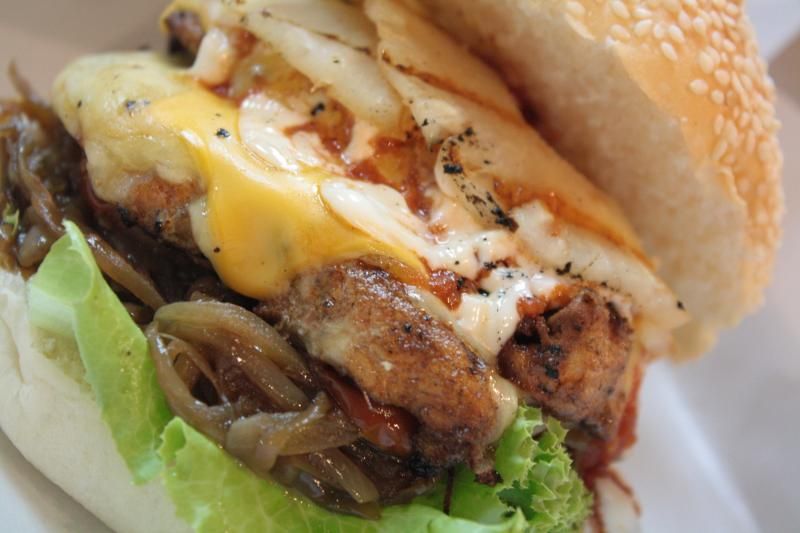 Honolulu Chicken Burger - RM15
Honolulu Chicken Burger - Made of grilled chicken patty, roasted cherry tomato, grilled pineapple ring, caramelized onion, mozzarella cheese, cheddar cheese, bolognese sauce and leaf lettuce. Sweet and messy is what I would describe the Honolulu Chicken Burger as I think the caramelized onion and roasted cherry tomato overpower the overall taste with sweetness.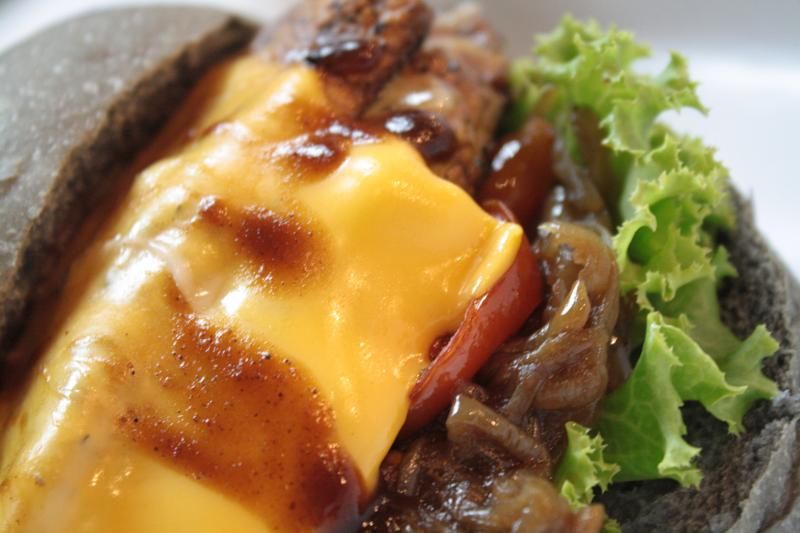 Grilled Chicken Burger - RM
Grilled Chicken Burger - Made with grilled chicken patty, roasted cherry tomato, caramelized onions, mozzarella cheese, cheddar cheese and leaf lettuce. Personally I think the grilled chicken was lightly seasoned and has very mild flavor in it, and again the large amount of strong flavor and sweetness of caramelized onion tend to overwhelm everything else in each bite.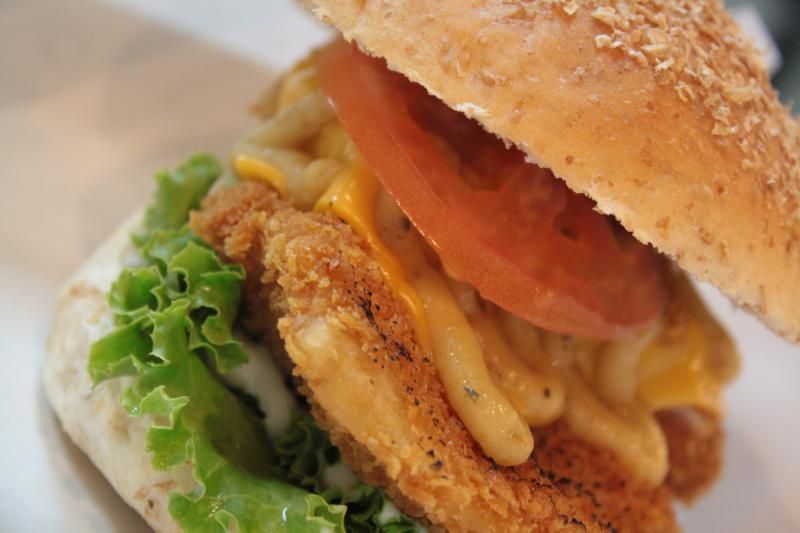 Crispy Fish (Wholemeal Bun) - RM12
Crispy Fish (Charcoal Bun) - RM12
Crispy Fish - Consist of crispy fish fillet, cheddar cheese, garlic aioli, tomato slices, fresh lettuce. Was crispy the way its name suggest and moist on the inside.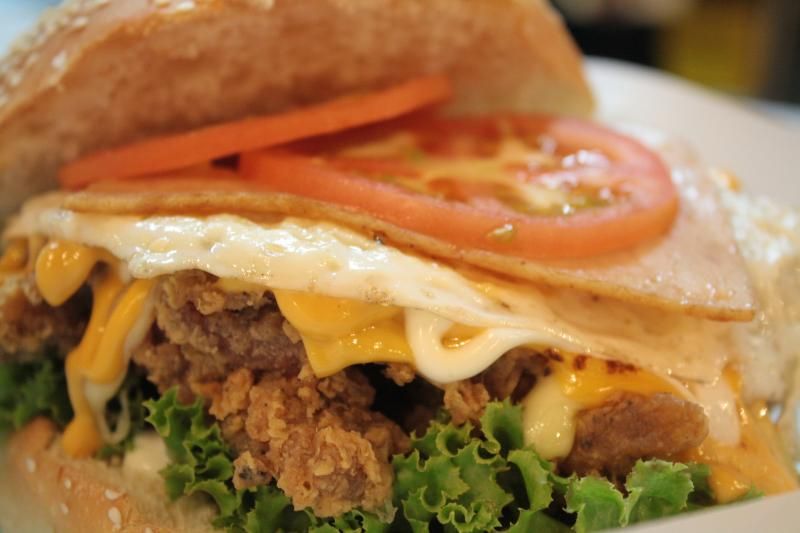 Cheesy Chicken - RM20
Cheese Chicken - Yet another huge size burger which is made of crispy chicken chop, ham, sunny side up, mozzarella cheese, cheddar cheese, nachos cheese, tomato slices and leaf lettuce. Personally I think the ham and the cheesy overpower the crispy chicken chop and it would definitely be a great dish to order if taste were balance and compromising each other. Can serves up to 3-4pax.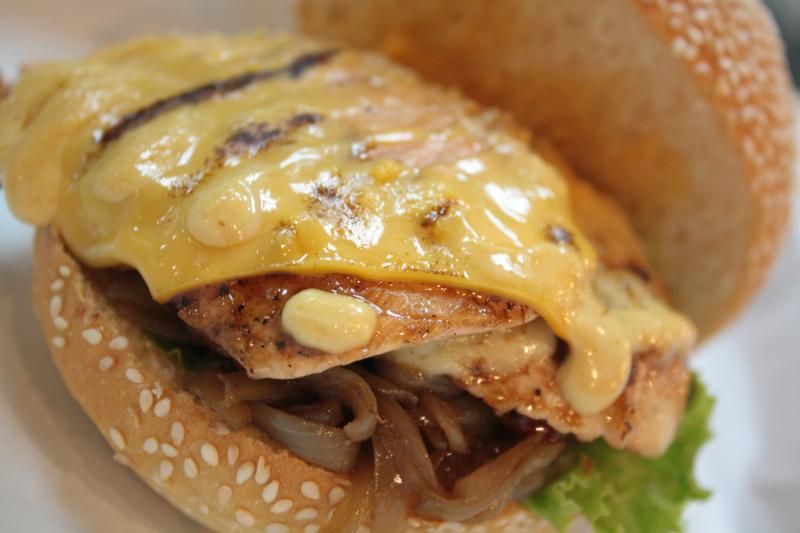 Grilled Salmon - RM14
Grilled Salmon - Grilled salmon fillet, roasted cherry tomato, caramelized onions, Mozzarella cheese, cheddar cheese and leaf lettuce. Lightly flavor salmon fillet covered with sweetness from caramelized onion and the fillet was slightly hard. But overall it was still an enjoyable burger as you don't get to enjoy salmon in a burger often.
Location
CT-G-03, Subang Square Corporate Tower,
Jalan SS15/4G,
Subang Jaya, Selangor.
47500 Petaling Jaya, Malaysia
Contact
Phone: 03-5613 4788
Email: bighugburger@hotmail.com
Operation Hours
Lunch: 12.30 - 4PM
Dinner: 6.30 - 10.30PM
Website