Without me realizing, yesterday was Earth Day! Earth Day is celebrated on 22 April annually, and with such great celebration, what have you done to contribute back to planet earth? If you're not creative person like me but would still love to do something to make the world a better place, why not go Vegetarian on this special occasion next year? Or if you have strong will you can go green every once a week. The number of vegetarian restaurant within KV has indeed increased as compare to the past and it is also a good sign to indicate that more people is aware that we need to do something to save the world. Beside being a hero, it is also for the better health for our own.
Together Vegetarian Restaurant is one of the place where you get not only meatless dishes, but also dishes that uses less flour based ingredient. Many had the impression that going vegetarian means consuming more flour, which really depend on your choice while ordering. Anyway was invited by OpenRice.com to an exclusive food review at Together Vegetarian Restaurant (Puchong branch).
The restaurant offer a quiet and relaxing dining environment where you could really take your sweet time after a hectic rush from work and outside pressure. Theme wise there aren't much focus on that but just so you know, Together Vegetarian Restaurant do cater to wedding dinner and buffet catering at your designated location.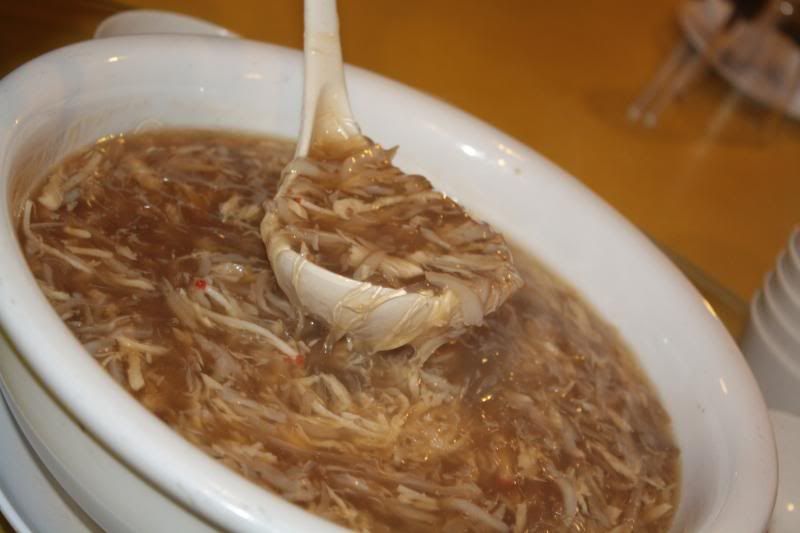 Shark's Fin Soup with Crab Meat
Without delaying much, here's the first dish we had for the night, Shark's Fin Soup with Crab Meat. Without informing, one might not even know this is vegetarian as it really assemble the real deal. It even have a similar taste to it simply because shark fin itself is tasteless and it is the soup that gave the strong flavour. It was as good as you've expect it to be. Thumbs up for the Shark's Fin Soup with Crab Meat. It has a thick and sticky texture. It too had a strong presence of herbal soup but if herbal isn't your cup of tea, you can always add in some vinegar to boost up the taste.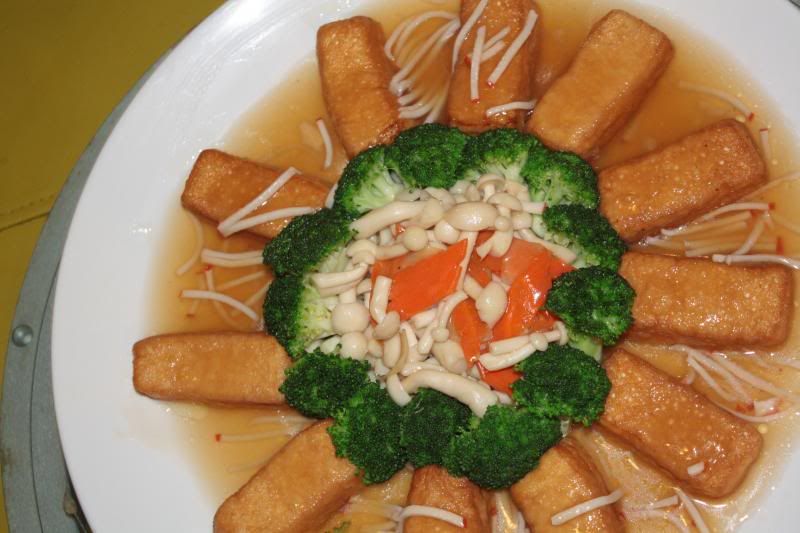 Fried Beancurd with Fresh Mushroom
Moving on to the Fried Beancurd with Fresh Mushroom, it was indeed drooling dish with specially made tofu that is soft on the inside, and fragrantly sweet on the outside. Its soft texture of the tofu taste really good all by itself and would definitely go for more.
Butter Abalone Mushroom
As sinful as it look, the Butter Abalone Mushroom offered a strong aromatic smell while served. It was deep fried with in-house specialty together with butter and curry leaf that gave it an extra strong flavour to it. Crispy as it get, the dish got snap up almost instantly upon being placed on the table, you can imagine how good it is.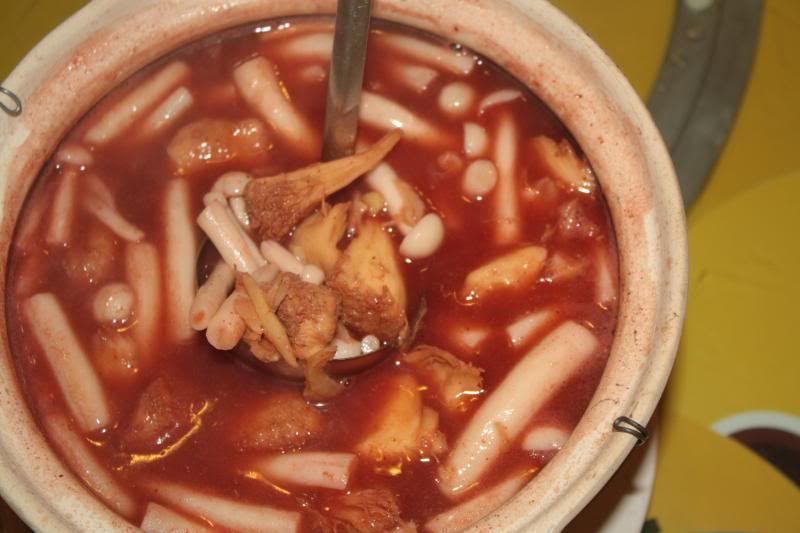 Red Enzyme with Mushroom
The Red Enzyme with Mushroom is a dish where either you love it or your can't accept the strong enzyme taste of it. For me the enzyme taste is pretty strong till a point where all I can taste is nothing but enzyme only. It wasn't something within my preference but don't let that stop you from trying because enzyme benefits your health.
Asam Fish
Asam Fish as you may guess it, has a rather sour taste. The dish was pretty spicy too but the ingredient used to replace the fish was pretty soft and tender.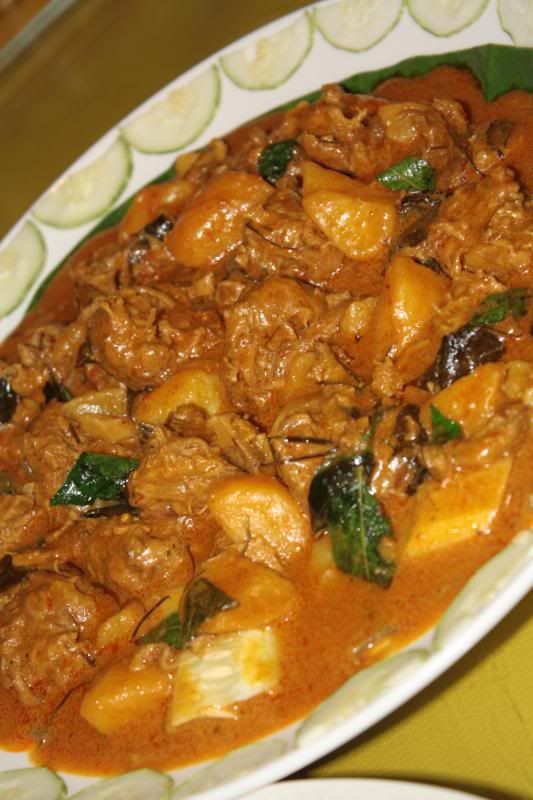 Curry Mutton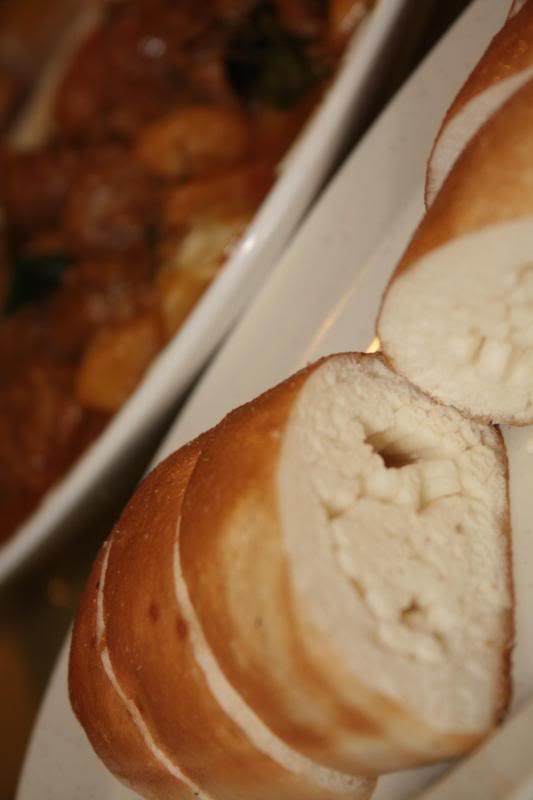 Bread