Last week I attended the premiere screening of Hansel & Gretel: Witch Hunters in TGV 1Utama, and I gotten my invite from @NuffnangMY & @Churp2 so if you haven't follow them, what are you waiting for? Don't you want these awesome invites?
Anyway, over the past years, I've seen countless zombie & vampire & monster based movie, and thank God Hansel & Gretel put a stop to these by introducing the witch, which is not something fresh, but is something 'new' after all the overly mainstream genre.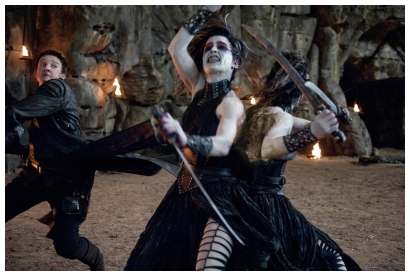 The plot begin with 2 sibling fighting against a witch they encountered to survive and from there, they grown up as the witch hunter. Pretty straight forward nothing complicated in Hansel & Gretel. The interesting part of the movie is where the CGI was quite impressive, too bad I didn't get the chance to view it in 3D which I believe wouldn't be disappointing.
Is a fun movie to watch after all the tiring element we've been through over the years, it is time for a change although the plot is just average.
Rate: 3.5/5