Dinner for Schmucks, I swear to God, will entertain you with jokes you'll never imagine and you will laugh so hard that you lungs might just drop out, that of course provided you are into idiotic act too..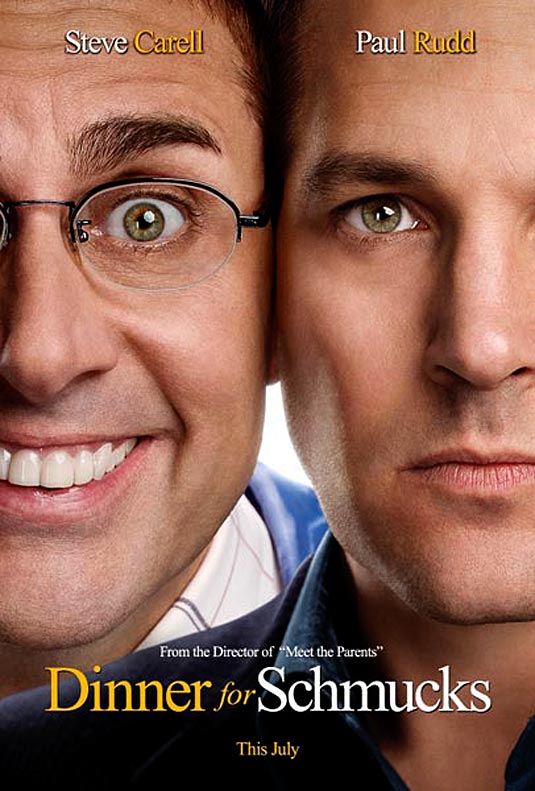 Unlike other crazy yet LOL movie, it just doesn't make you laugh, it contains quote, meaningful yet encouraging quote, and it also have a what I consider quite touching story plot too. Points added!
The beginning 10 to 15 minute you might yawn after reading how nice it was and have set to a higher expectation, but rest assure, things gonna change when Steve Carell appear, and once he does, there is no scene that you can see without him.. Lol
There's nothing much I could write right now as it was purely filled with LOL material and if I keep going on spoiler might occur. But before I end, heck, steal, rob, or beg, make sure you watch it. I on the other hand might just catch it again on Thursday.
Rate: 4/5