What a way to kick start year 2010, went out this morning to catch the earliest possible show which start at 11AM. To top that off, I watched almost 4 hours of movie one after another alone, yea beat that.. It was freezing cold in TGV 1Utama as it was not even 10% occupied of the overall hall.. Guess I'm one of the crazy one from the minority.. Whatever..
First movie that I watched was the last movie staring Heath Ledger, guess what movie is it.
The Imaginarium of Doctor Parnassus
Well as the title suggest, it is about an imaginary world of Dr. Parnassus. Here's the synopsis from
TGV
Dr. Parnassus has the extraordinary gift of inspiring the imaginations of others. Helped by his traveling theatre troupe, including his sarcastic and cynical sidekick Percy and versatile young player Anton, Parnassus offers audience members the chance to transcend mundane reality by passing through a magical mirror into a fantastic universe of limitless imagination. However, Parnassus' magic comes at a price. For centuries he's been gambling with the devil, Mr. Nick who is coming to collect his prize -- Parnassus' precious daughter, Valentina on her upcoming 16th birthday. Oblivious to her rapidly approaching fate, Valentina falls for Tony, a charming outsider with motives of his own. In order to save his daughter and redeem himself, Parnassus makes one final bet with Mr. Nick, which sends Tony and Valentina and the entire theatre troupe on a ride of twists and turns, in and out of London and the Imaginarium's spectacular landscape.
Personally I think there ain't much promo on this movie, never even see the trailer beforehand. There were these young dude sitting in front of me asking his friend weather they have enter the wrong hall as the beginning of the show seems to be like a Hindu/Malay movie and thinking back I somehow agree. No offense and not trying to be racist is just that the way it is executed was alike. If you are those who are into super crazy/funny or action or fighting type of movie, then you will probably find this movie boring.
While there were much talking, there were exciting part too like where one has enter to their own imaginary world, expect to see the unexpected stuff.
Rate this 2.5/5
Next up BandSlam
I have like 10 minute break before the next show start, gosh it does bring me back to my college day where there is a 10 min break for student to relax, goto washroom, go stairway and smoke, chitchat, gossip, catch up, ponteng, and bla bla bla..
The film staring Vanessa Hudgens who is well known from High School Musical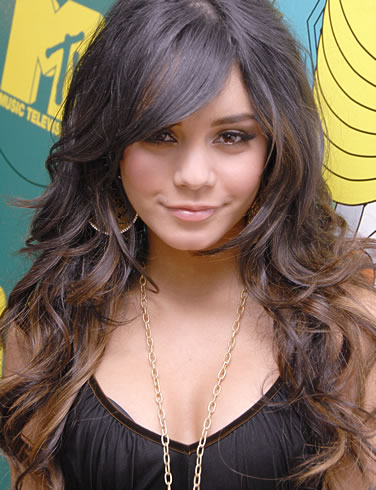 Beside that there is another pretty one named Alyson Michalka
BandSlam is actually a inter-school competition where winner gets a record deal from the music industry, so is like every band from every school is dying for it.. Pretty simple and straight forward, the most important element here is to make the audience to feel and enjoy the music which is does. Am looking for their soundtrack later when I go out for dinner..
Not bad 3/5 without hesitation