With all the hype going on, roadshow every week, and photo shooting, never have I thought that I would love the movie Astro Boy..
Those who are born in early 80s should be familiar with this little robot boy who have ultimate power like other super hero..
Even since young I've always heard of this title, never have I landed my hand on any of its comic and never have I landed my eye on any of its cartoon, I don't know why so don't ask me about it..
Went to 1Utama on Wednesday night to catch the premier screening and was impress with the movie, and this is the 2nd unexpected animation that I've actually enjoy this week..
Story is simple and easy to understand and also straight forward.. At the beginning of the show, it tries to give the audience the idea that Dr Tenma (voiced by Nicholas Cage) love his boy so much named Toby (voiced by Freddie Highmore) and how his boy got kill.. Wanted his boy back so badly that he make a dupe of it and power by the blue energy.. Everything seems to be so perfect but Dr Tenma can't take it anymore as Astro boy is just a robot with Toby's memory.. Then Astro boy somehow got into the world beneath them.. From there he learn and communicate with different people..
Since Astro boy has the blue energy which the next to be president wanted so much, he was capture back to extract it back for the president.. Dr Tenma then refuse and causing the president to use the red energy which is evil to get the job done..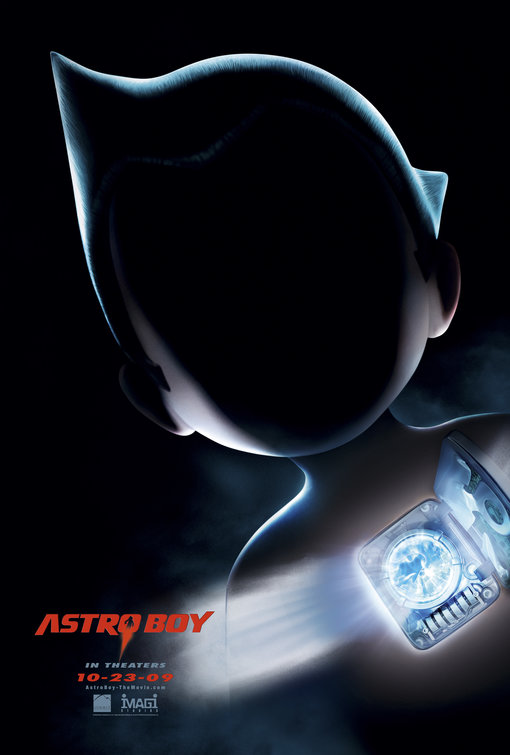 Fight assured and there were tons of flying, shooting, and plenty more..
Like all good animation movie, it too carry moral value to the audience..
Shall rate this a 5/5 star.. Bravo bravo