Receive 2 invitation to the premier screening of 2 new movie this week. Totally awesome and am looking forward for it.
Paul Blart: Mall Cop
- Thank to Malaysian Today
Trust me this is the face you would want to see when you are in trouble or when you needed aid in the mall. XD
Coming Soon
- Thank to AMP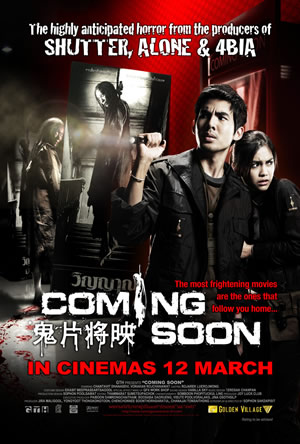 We have seen horror movies that make us afraid and scare of looking into the mirror / taking the lift alone / driving alone / looking at the rear mirror / to enter the toilet / peeping underneath the bed during mid night, but will this movie stop you from entering the cinema hall ever after?
Can't wait for Tuesday & Wednesday ^^