I guess my life isn't complete without any movie. This is the fifth day on the week and I've watched total of 4 movies.
1. Marley and Me - 2.5/5
2. My Bloody Valentine - 2.5/5
3. Knowing - 3.5/5
4. 12 Rounds - 3.5/5
Can't imagine how my life would be without movie.
Marley and Me
The story is, as the poster shown, about a dog named Marley. Marley can just chew anything which include house furniture. Not to reveal too much as it might spoil the mood of those who plan to before this movie soon. This is a comedy romance type of movie and you should be able to guess what and how the story is about.
My Bloody Valentine 3D
Yea yet another 3D movie which make it to our cinema. Me and Xin Ke went to watch this movie to witness the 3D effect of a horror movie, the first of its kind in M'sia.
Sadly this session isn't in 3D, the photo above was took by Suk Lian, our cameraman during the jonas brother 3D movie. The story of this movie is somehow predictable and you already know the ending just 5 min after the show start. So if you aren't going to watcth the 3D version, please don't go
Knowing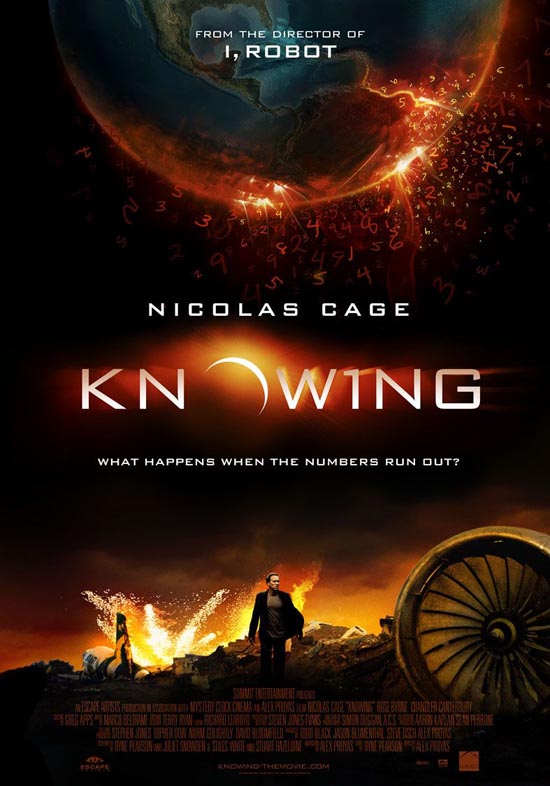 Most satisfied movie staring Nicholas Cage so far. Never really like his movie. Never really find any nice movie starring Cage and have to admit this is good but could be
better
. If you plan to watch this movie and don't want to know the storyline ahead I
WARN
you not to watch the trailer either. Enough said.
12 Rounds
John Cena, yet another WWE superstar that make it to the big screen. When you see the word "Die Hard" anywhere in the poster / trailer, you are guaranteed to see a non-stop-chasing-around-shooting-explosion-running-screaming-punching-jumping-ducking-avoiding-master-minding action packed into an approx 2 hour movie. It started off with police tracking and tracing some criminal and started a pursuit till the end of the movie with not more than a 10min storying telling in between these scene.
Cena is good at the ring with all his rap and you-cant-see-me move, but when it come to movie, he is still lacking of some important element. Make the audience feel you.
Good part of the movie: Considering Cena is freshie, great move, great movie
Bad part of the movie: The shooting and explosion is way too
soft
soft
Thank
Chin Ling
for the ticket
Personally, I rank my fav cinema as follow
1. Cathay Cineplex @ Cineleisure Damansara
2. Golden Screen Cinema (GSC) @ 1 Utama
3. Tangjung Golden Village (TGV) @ Anywhere
Cause the seat are comfortable and I love the sound system. It is loud enough when it should be.