Let me ask you this, how do you open up Microsoft Word in your PC?
Step 1
: Navigate your hand away from your keyboard to reach the mouse
Setp 2
: Move the cursor on your screen and point it to the start button
Step 3
: Click on it and navigate through a long list of menu. Start>All Programs>Microsoft Office>Microsoft Office 2008
Step 4
: Move your hand back to the keyboard
Is that so? Don't you think there are alot of steps involved? What if I challenge you that I can run any application faster than you? Will you think that I'm NBTD (Nothing Better To Do)?
Well there is actually one awesome tool that is capable to save your time (some say is for lazy people like me =.=) while launching any application on your PC, it is called
LAUNCHY
. You can download it here
The default skin should look like this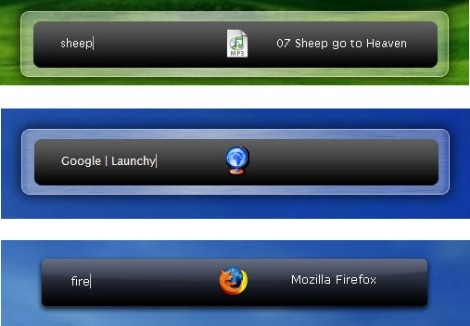 but you can customize it and mine look awesomely cool
Basically you can trigger Launchy by pressing a customizable shortcut key (mine is ALT+SPAECBAR) and then type the application name you wish to launch. Is just that simple. Beside that, you too can launch any Internet browser and immediately search for your desired keyword.
Example:
[Search Engine] TAB [Keyword]
Google | Avril
Yahoo | Avril
You can do more with Launchy like submitting entry to twitter but I'm not going into that just yet. Trust me, once you have use this, you can't live without it. Enjoy!!